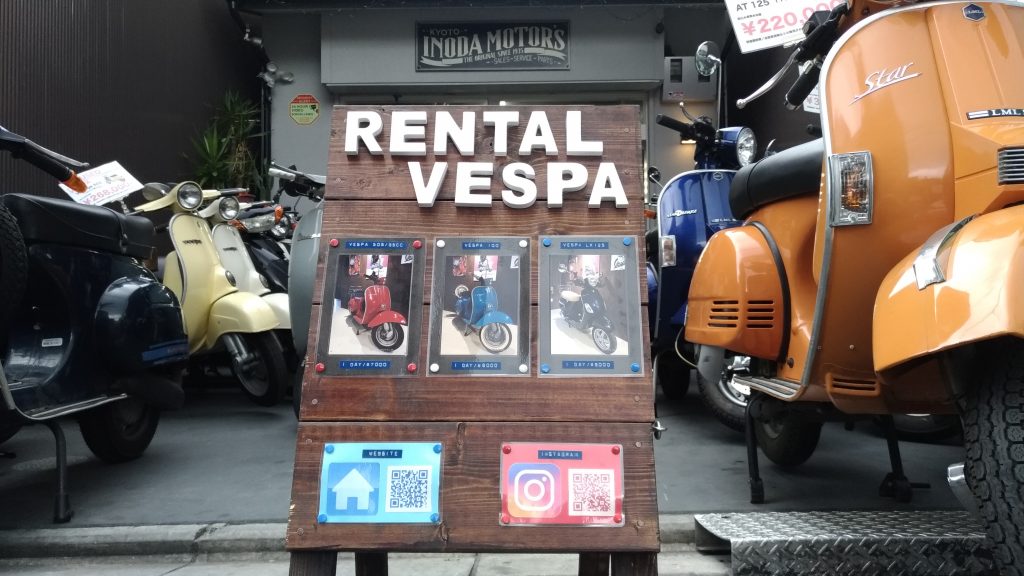 スクーターの代名詞ともいえる
「Vespa」の楽しさを様々な方に体験してもらいたく、
ここ京都にてベスパのレンタルを始めました。
詳しくは「Rental Vespa Kyoto」の公式ホームページをご覧下さい。
イノダモータースは「Rental Vespa Kyoto」をサポートしています。
Vespa rental has started.
Scooters are ideal for sightseeing in Kyoto.
Buses and trains are crowded and freedom does not work.
Try running in Vespa, an old town with world heritage and atmosphere.
There is no doubt that it will be a dream time!
And above all it should be the best memory of your journey.
For details, please see the website of "Rental Vespa Kyoto".
THX!!!